5/8
Professional
Material: made of first quality recyclable steel.
Shrouded metal drawers which can be fitted with accessories.
Fully equipped stationery drawer.
Selective opening system.
Recessed castors ø 37 mm.
Counterweight.
Customised colours available upon request at extra cost.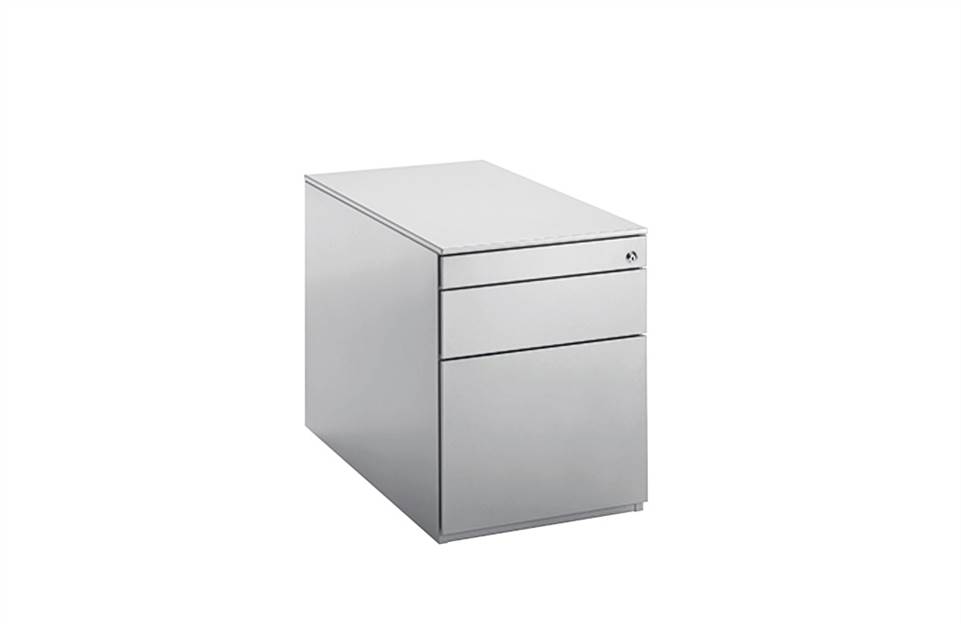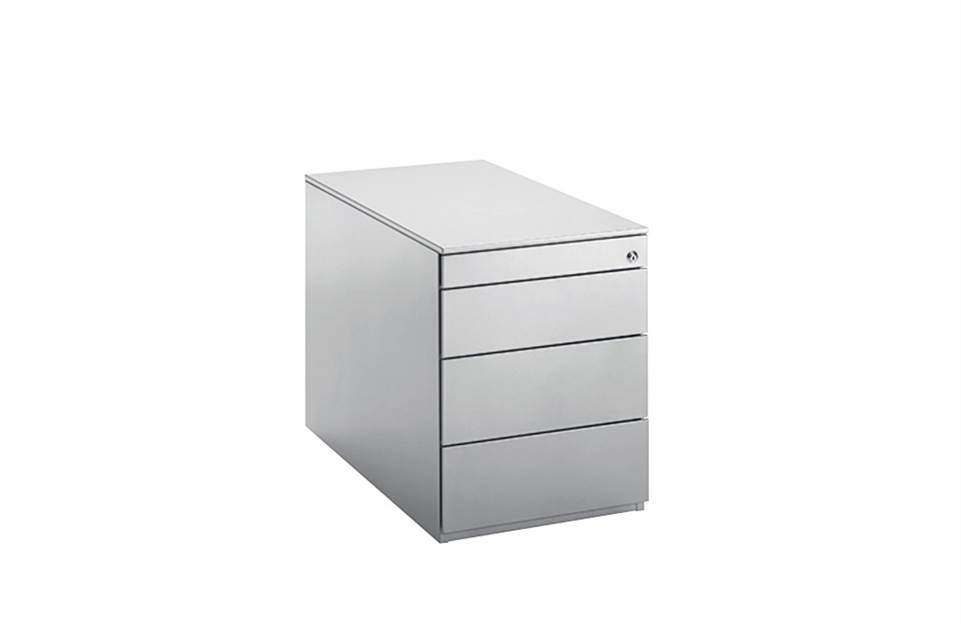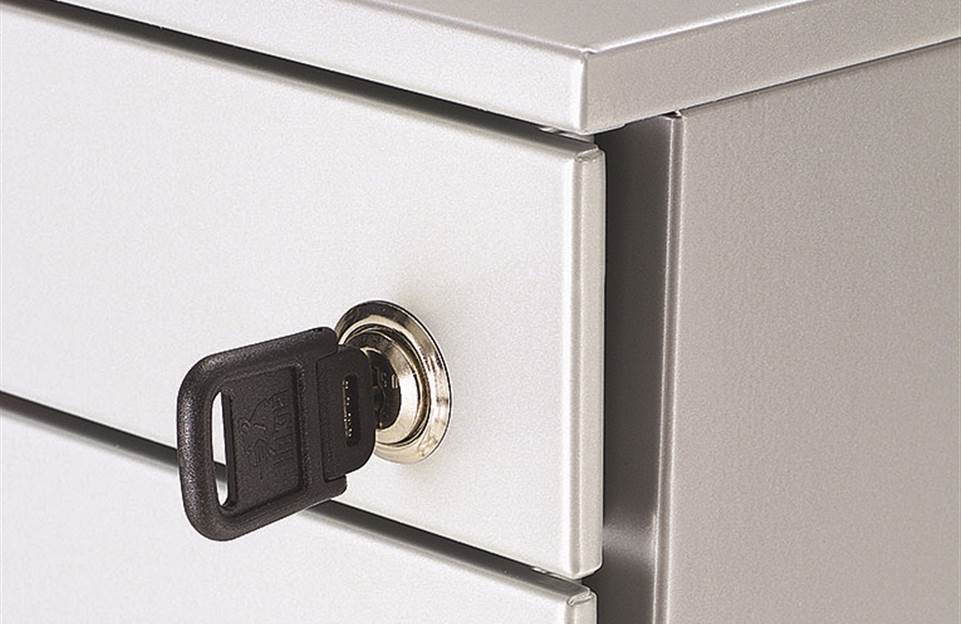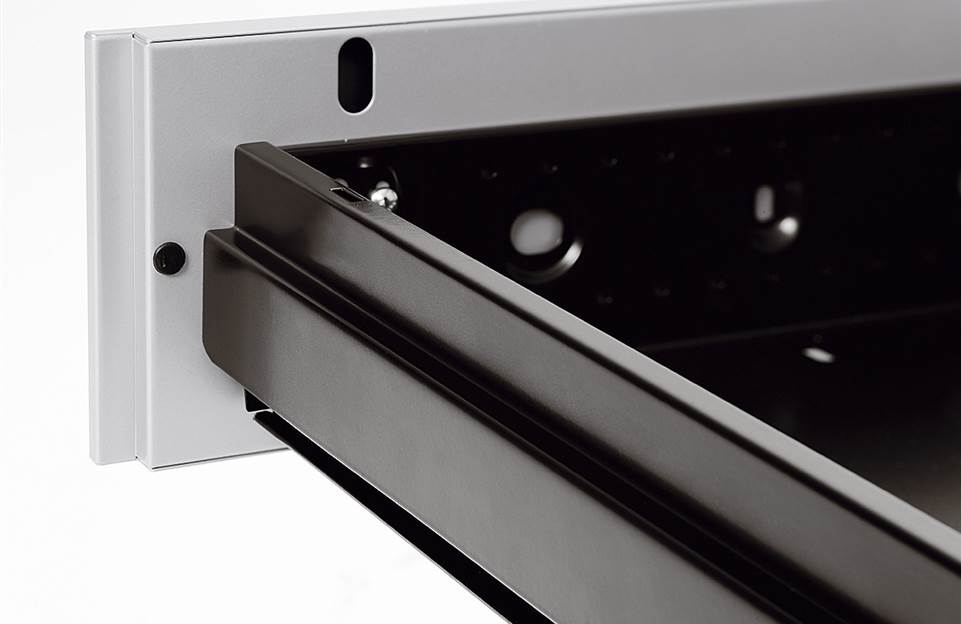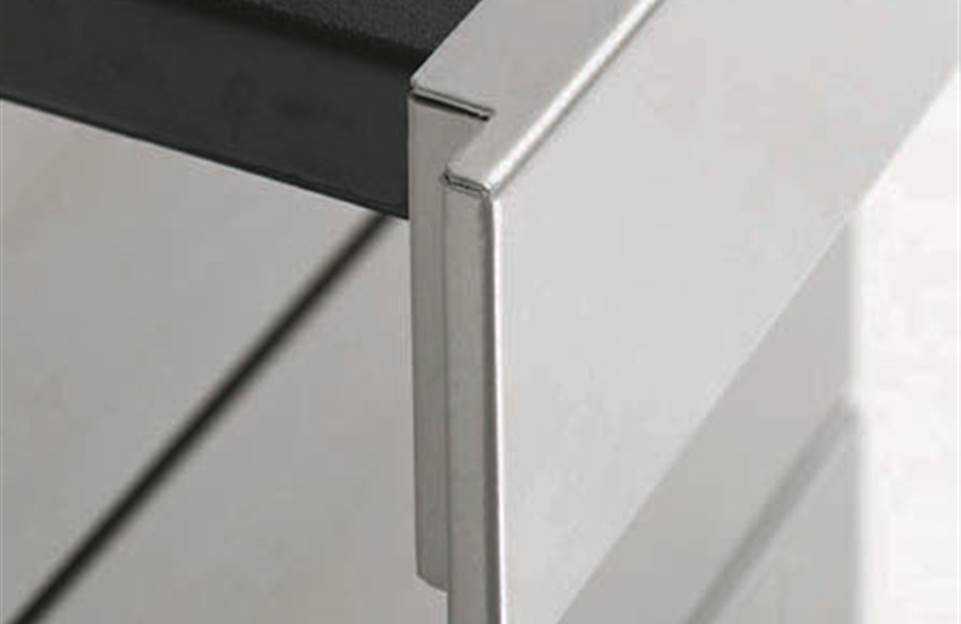 Look at this product inside our workplaces:
Line
---
Created specifically for office environments, Professional is a series of metal drawer units with high quality and functionality standards. Made of thick sheet metal, they are equipped with an internal sound absorbing panel, a filing cabinet and drawer with fitted stationary tray, fully removable drawers with internal dividers and anti-tipping security systems.
Versions
---
3 box drawer and stationery drawer mobile pedestal 430x581xH 563 mm
1 box, 1 file, 1 stationery drawers mobile pedestal 430x581xH 563 mm
3 box drawer and stationery drawer mobile pedestal with full extension ball bearing slides on all drawers 430x581xH 563 mm
1box, 1 file, 1 stationery drawers mobile pedestal with full extension ball bearing slides on all drawers 430x581xH 563 mm
3 box drawer and stationery drawer mobile pedestal 430x781xH 563 mm
1 box, 1 file, 1 stationery drawers mobile pedestal 430x781xH 563 mm
3 box drawer and stationery drawer mobile pedestal with full extension ball bearing slides on all drawers 430x781xH 563 mm
1box, 1 file, 1 stationery drawers mobile pedestal with full extension ball bearing slides on all drawers 430x781xH 563 mm
Reserved
Enter the Reserved Area for technical data sheets, catalogs and much more