8/17
Hinged door cabinet
Design Takiro Yuta

Material: made of first quality recyclable steel.
Customised colours available upon request at extra cost.
Adjustable metal shelves equipped for hanging files.
Adjustable H40 mm gliders.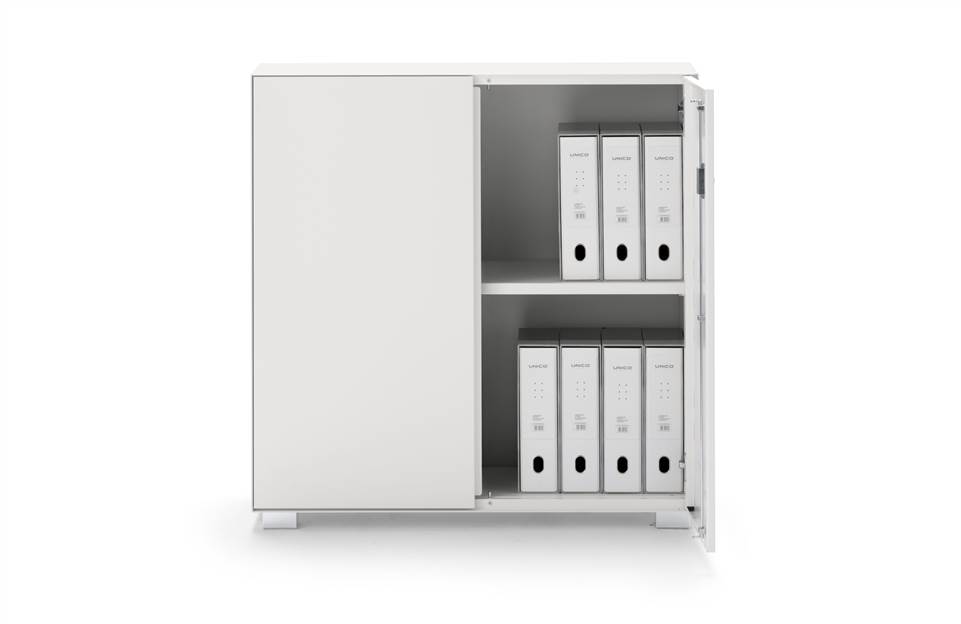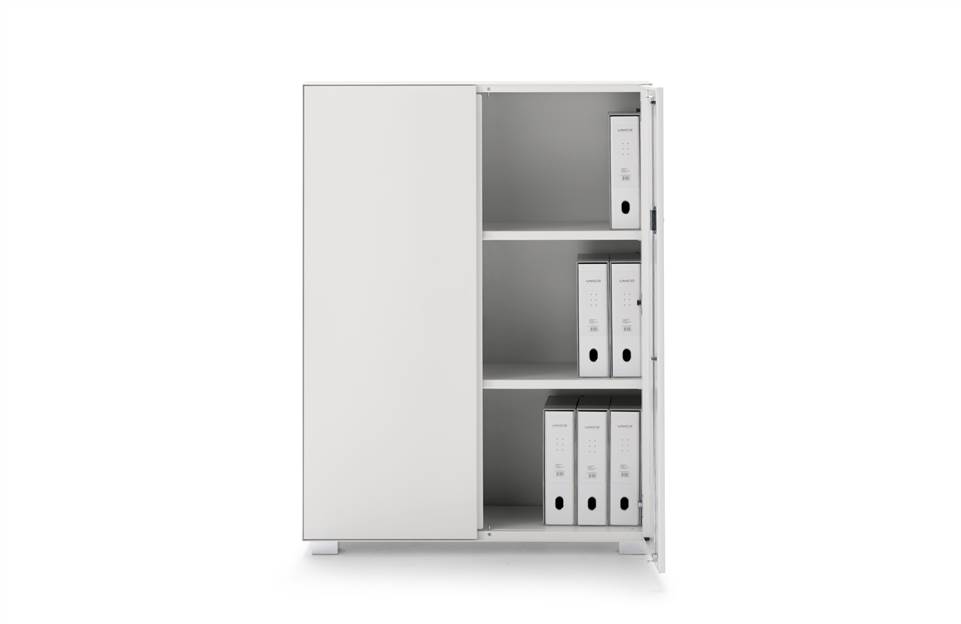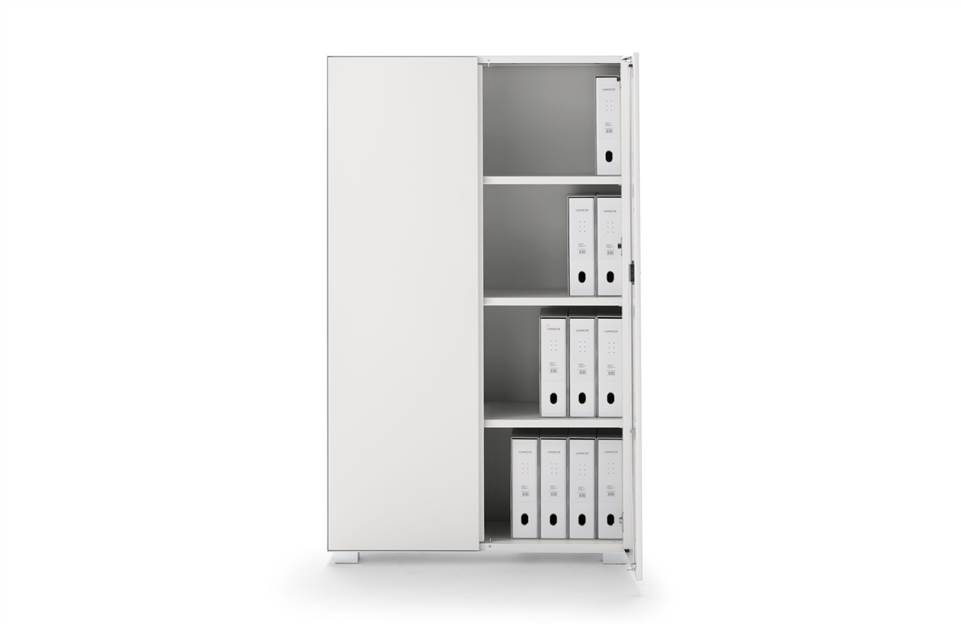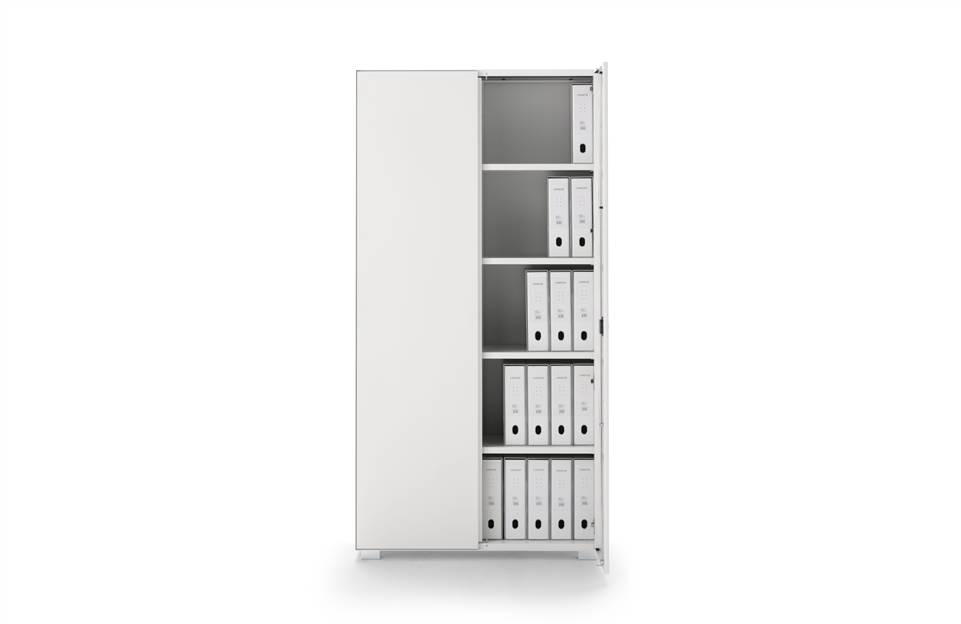 Look at this product inside our workplaces:
Line
---
Primo cabinets, with swing doors, combine a pleasing essence in design, with a high storage capacity. Made of metal, available in various heights (from 1 to 5 dox), they can be placed in any space and easily aggregated in multiple compositions and they can also be used to split and organize the environment. The internal, adjustable shelves come with filing drawers.
Versions
---
Hinged door cabinet, 1 shelf included, 1 binder height 800x450xH 720 mm
Hinged door cabinet, 1 shelf included, 1 binder height 800x450xH 740 mm
Hinged door cabinet, 1 shelf included, 2 binder heights 800x450xH 880 mm
Hinged door cabinet, 1 shelf included, 2 binder heights 800x450xH 1010 mm
Hinged door cabinet, 2 shelves included, 3 binder heights 800x450xH 1170 mm
Hinged door cabinet, 2 shelves included, 3 binder heights 800x450xH 1330 mm
Hinged door cabinet, 3 shelves included, 4 binder heights 800x450xH 1650 mm
Hinged door cabinet, 4 shelves included, 5 binder heights 800x450xH 2000 mm
Hinged door cabinet, 1 shelf included, 1 binder height 1000x450xH 720 mm
Hinged door cabinet, 1 shelf included, 1 binder height 1000x450xH 720 mm
Hinged door cabinet, 1 shelf included, 2 binder heights 1000x450xH 880 mm
Hinged door cabinet, 1 shelf included, 2 binder heights 1000x450xH 1010 mm
Hinged door cabinet, 2 shelves included, 3 binder heights 1000x450xH 1170 mm
Hinged door cabinet, 2 shelves included, 3 binder heights 1000x450xH 1330 mm
Hinged door cabinet, 3 shelves included, 4 binder heights 1000x450xH 1650 mm
Hinged door cabinet, 4 shelves included, 5 binder heights 1000x450xH 2000 mm
Reserved
Enter the Reserved Area for technical data sheets, catalogs and much more